We deliver training to small focused groups, and to whole professional or school teams. We provide a combination of theoretical and experiential learning opportunities, to support participants to consolidate and apply new knowledge, techniques and strategies – and have fun trying out new equipment!
We offer bespoke training based on the need of the group, but the most frequent topics include;
Sensory Attachment Intervention
'Learning to Learn' Skills for Classrooms
Supporting Daily Living; Learning Functional and Self-Care Skills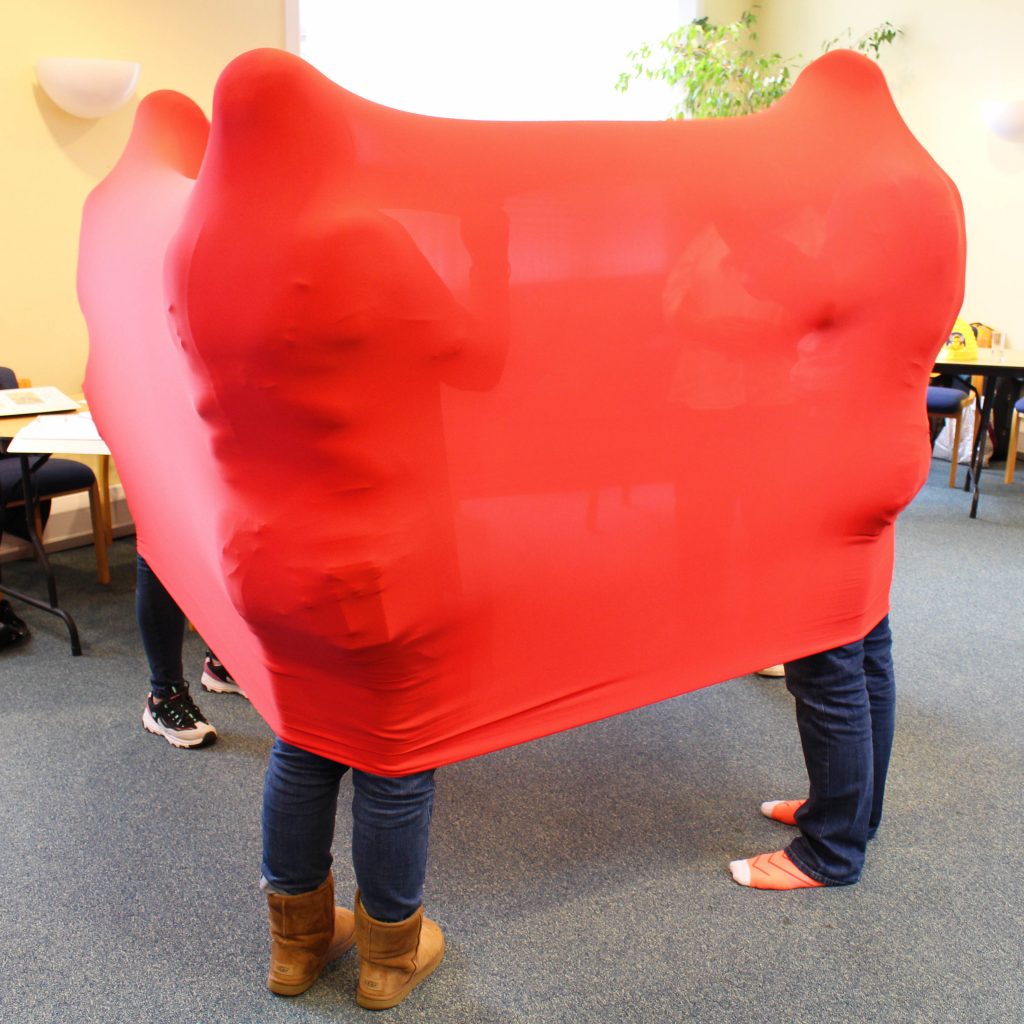 We have worked with Local Authorities, Schools, Social Work Department Teams, parent groups, and other organisations. Training packages are created and developed around the specific needs of the participants.
We also deliver formal training for Sensory Attachment Intervention courses. Please visit www.sensoryattachmentintervention.com for further information on upcoming courses.
We want to empower adults by providing training on how to understand the needs of their children (whether it is children in their family, students, et cetera), and also how to address their own regulation needs. This is essential for adults holistic wellbeing, mood, motivation, curiosity and learning, and availability to support the young people they work with.
Some feedback from our training sessions
"Emma is excellent, she is so knowledgeable in what she does and she has a very easy way of explaining quite a complex subject to people who have no experience in occupational therapy. All who attended the training where highly complementary of Emma, and look forward to further trainings. We all feel that we understand Sensory Attachment Intervention a little better and how important this intervention is with our children in care and foster carers"
Sarah Page, Senior Social Work Practitioner, Dublin Ireland  
"I found it a really interesting session, given that sensory integration is a really broad topic I feel Emma covered a lot in a really concise way. It was great that the session was interactive. Involving students in different activities really helped with insight into proprioception and vestibular processes and difficulties and how these impact on functional activities of daily living."
MSc Occupational Therapy Final Year Student, Leeds Beckett University
Sensory Integration & Neurology Foundations (Two Day Bespoke Workshop)
"The workshop has given me a greater understanding of some of the issues that may affect our clients, particularly highlighting the issues of potential attachment problems and trauma."
Occupational Therapist, attended workshop in South-East of England
Autism, Food & Regulation (One Day Bespoke Course)
"The training was really informative and presented in away which was highly engaging. It was information packed with lots of practical examples. I feel I have a better understanding of how sensory processing difficulties can impact on mealtimes and the types of strategies/ approaches that might be considered.
Professional, attended course in Wales
Sensory Patterns and Stress Regulation Workshop Day
"I can't even express how helpful I found the whole day. I've attended many great trainings over the years as a Foster Carer and ELC practitioner, but this training was the most powerful. I've come away with so many ideas to help our wee boy, to help myself and the rest of our family"
Adoptive Parent And Foster Carer, attended workshop in Edinburgh