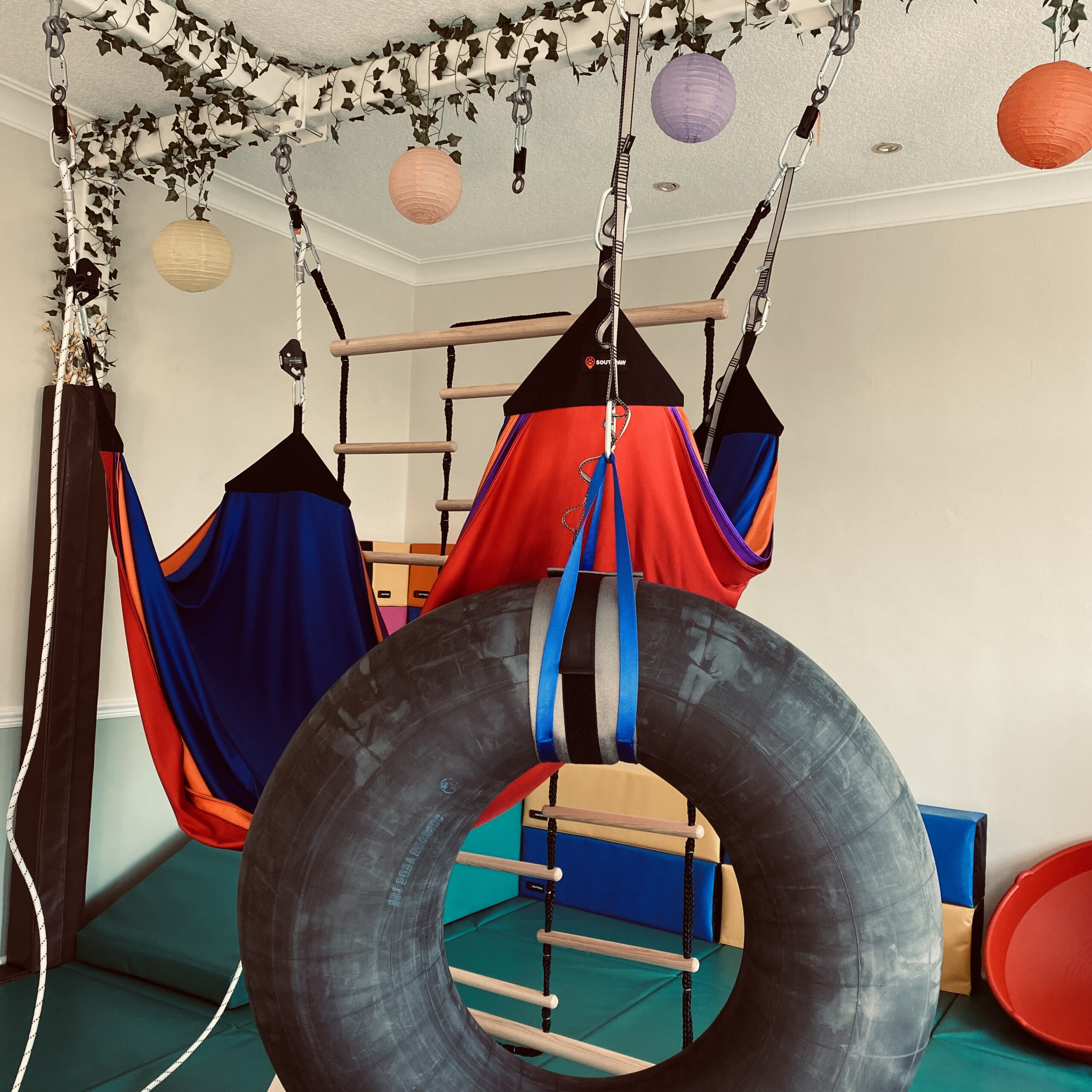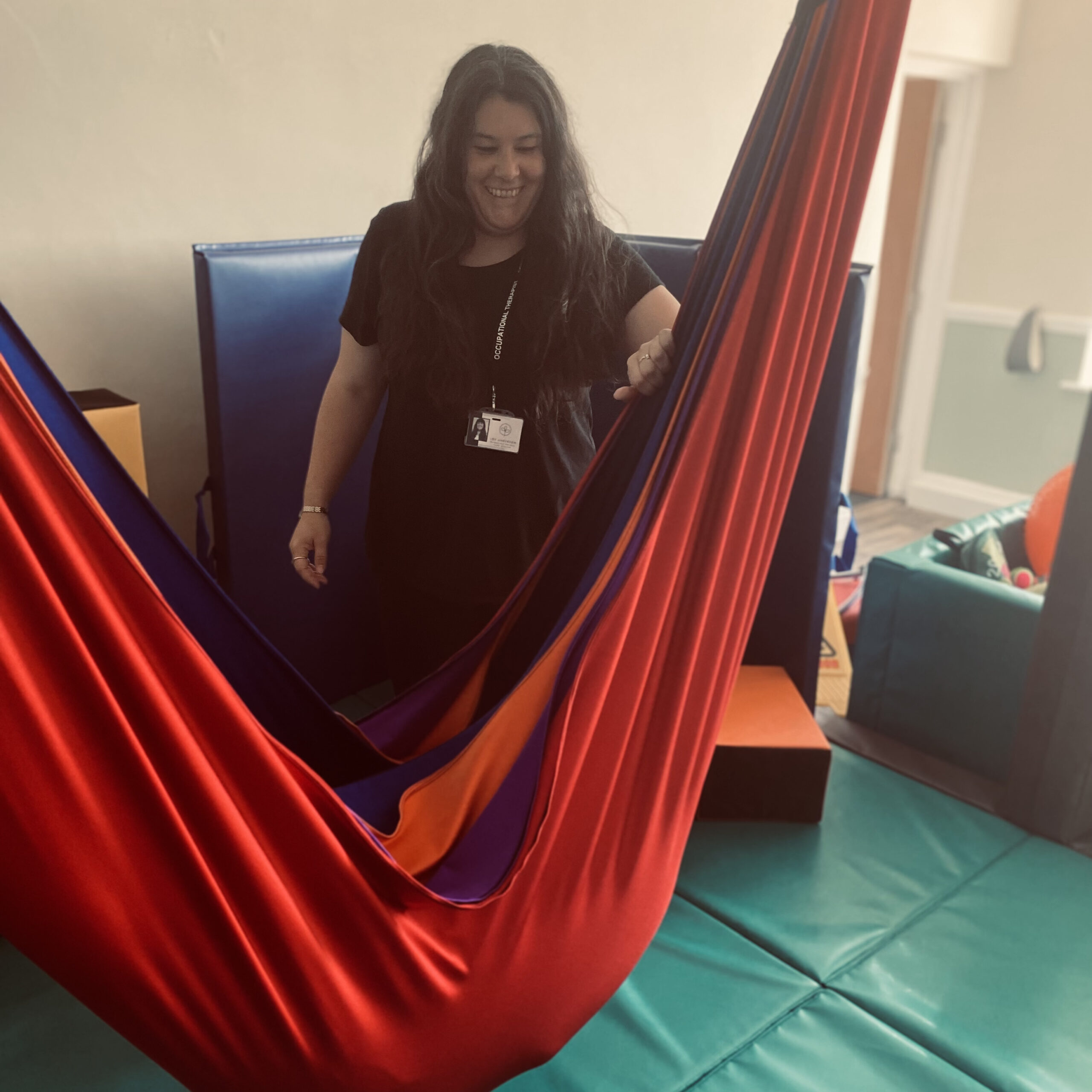 We have been so excited to be able to design and open our own therapy space! We've already been able to have great fun here over the summer holidays with lots of families. We continue to offer services in schools and homes, but for some children and young people we felt we needed our own dedicated space – and we're delighted to have made one!
Juniper TreeHouse means we can work 1:1 with families, with access to highly specialist Sensory Integration equipment to help us to achieve our specific goals. We can easily adapt the environment so it is exactly as we need it- this means we can provide a unique and special therapy experience for each and every family.
We might recommend that we use this space for assessment sessions, therapy sessions, or both. We have different rooms that we can use in different ways, which means that we can create an environment that meets what each family needs.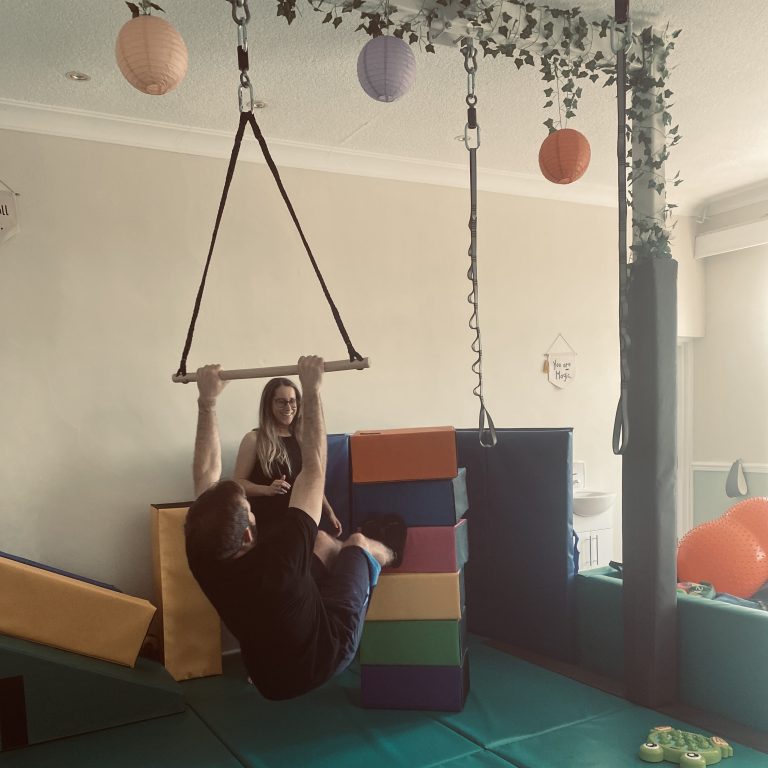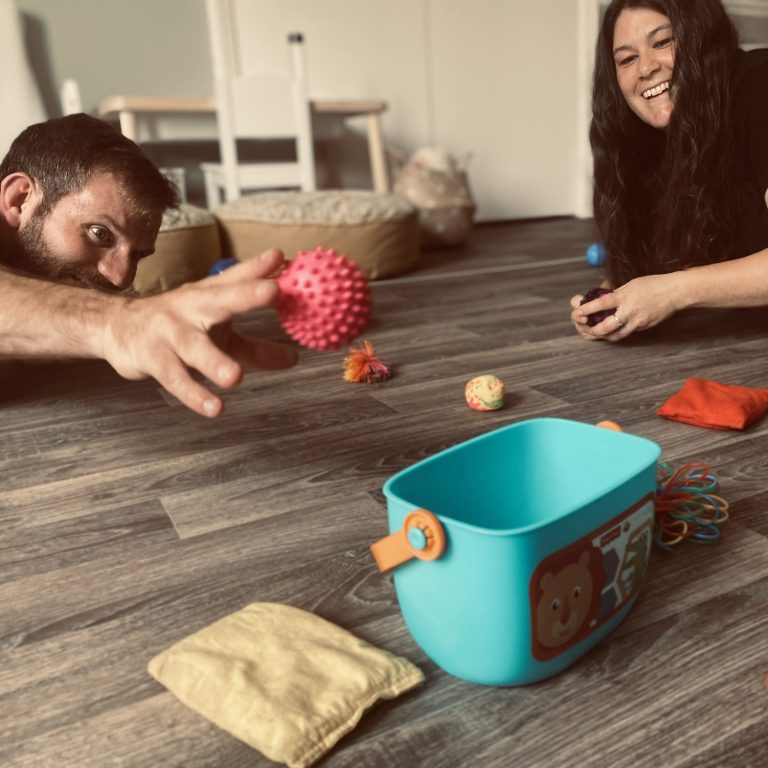 Our main aim is to create opportunities for shared fun- this is how we learn and develop best! By co-creating a safe space with children and their parents or carers to explore together, we can create opportunities to change the way that the brain processes sensory information. We can also identify ways to adapt children's home,
school, and daily lives to generalise the principles we're working on in these sessions. Therapy interventions should never feel like hard work – we can help to make changes through play!
We would love to give you more of a tour around our new space and let you know some of the different ways we can use it over the next few months!
In the meantime – we hope you enjoy the rest of the summer holidays, and are recharged for going back to school for our 2021-2022 Academic Year.