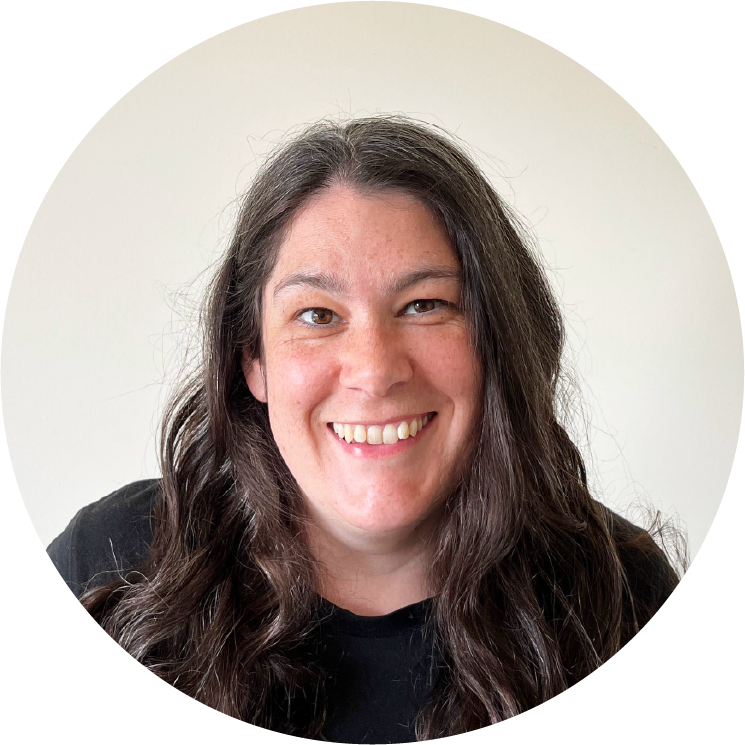 Specialist Occupational Therapist and Sensory Integration Clinical Lead
BSc (Hons) Psychology, BSc Occupational Therapy, Advanced Sensory Integration Practitioner, MRCOT
HCPC Number: OT62166
BAOT Number: BT0802408
Sensory Integration
Sensory Attachment Intervention
What I do at Juniper Tree Therapy
I provide Sensory Integration assessments and Sensory Integration Therapy, as well as functional programmes and equipment recommendations. I also draw from Sensory Attachment Intervention, and complete assessments and Therapy as a Level 1 Therapist. 
I develop and integrate new Occupational Therapy provision within multi-disciplinary teams, so that recommendations to support a child can be implemented holistically across every part of their life, including home, school, and other settings.  I am also involved in supervision, management and service development, promoting optimal services for the clients I support.
I am passionate about children and young people, both in my professional and personal life; I volunteer for a local mentoring charity, in Sunday school and as a leader for a children's summer holiday camp. I love being an Occupational Therapist- the way you can work in a person-centred way and use activities that are meaningful to the individual, to make positive changes in people's lives. Being able to use play as a way to engage children is such a powerful tool, as well as lots of fun!
Since qualifying in 2010, I have worked with children and young people within private practice, charities and special schools.  I have worked across a wide range of settings including mainstream schools/colleges/nursery's, special schools, clinic, and community settings.
I have experience in working with lots of different clients, including those with Sensory Processing difficulties, Autistic Spectrum Disorders, ADHD, Learning Disabilities, Attachment Difficulties, Genetic Conditions and those with complex behaviours.
I am an Advanced Sensory Integration Therapist and Level 1 Sensory Attachment Intervention Therapist. I am also a Just-Right State Children and Parents Programme Facilitator and integrate these within my interventions. I have trained in Video Interactive Guidance (VIG). This helps me to use video footage with parents, carers and children to help to create meaningful changes in daily life.
"Joy has been a great addition to our multi-disciplinary team. Her knowledge and expertise have been truly valued. She has upskilled staff and empowered them to be able to deliver high quality interventions for our pupils. We look forward to working with her again this academic year!"
"After completing the first cycle of therapy we, and school, noticed a real difference in W's concentration and emotional management. He has engaged more in group exercises at school and had far less transition meltdowns. Joy's sessions have been wonderful to observe and so helpful in understanding how different exercises can support W in the areas he struggles. We are looking forward to arranging training for his school and having his 1:1's trained in how to implement his sensory diet into his school day, and how this will further support his development."
"We went for the follow up sessions with Joy and it was absolutely worth it. Joy was really supportive and quickly identified areas where we needed help. Now that we have finished therapy our son's self esteem has improved and he is better able to tolerate situations that were previously challenging. I feel more confident as a parent and our relationship has improved."
"Since the introduction of Occupational Therapy into our provision, we have seen a substantial increase in our pupils ability to self-regulate and develop their ability to de-escalate when heightened at a much higher rate. The expertise provided by Joy has been invaluable. A common theme in our recent staff survey regarding "what is working well" in our provision was the knowledge and advice provided by Joy"